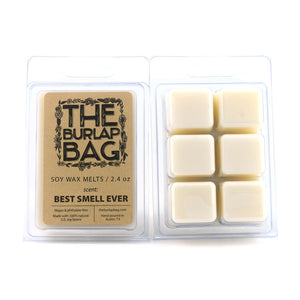 Best Smell Ever Wax Melts
Best Smell Ever – seriously, it is, believe us! Scents of tropical & citrus fruits like satsuma, guava, and papaya.
Each melt comes in 6 little cubes to break apart with more than 2.4oz total of great smelling wax. They can be melted in a tea light melter or electric wax warmer – they are NOT a candle.
Each are made with 100% natural US soy beans. They are hand poured in Austin, Texas in small batches to ensure quality.